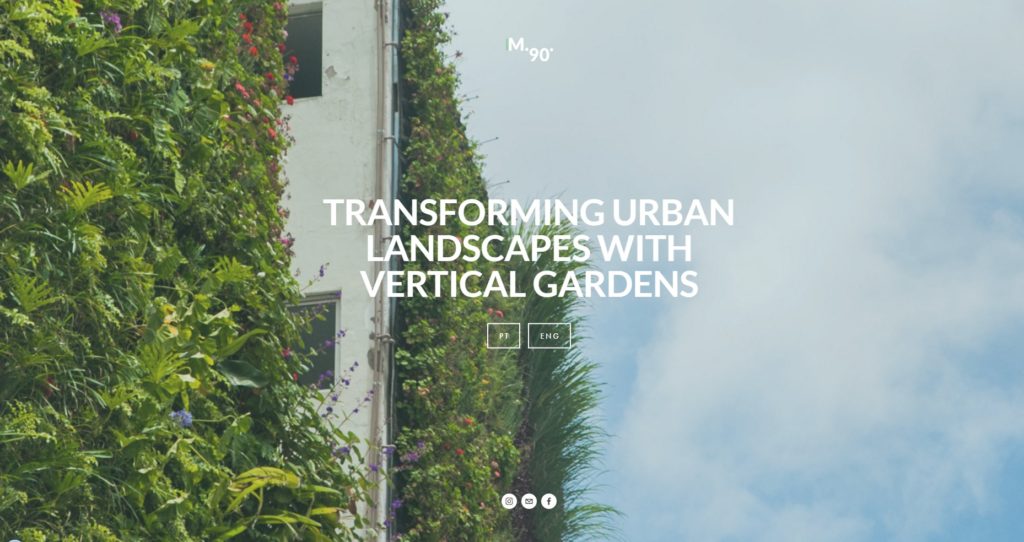 "The lack of green areas is an overwhelming problem that must be solved, especially in large cities, where there is also an infinite amount of windowless façades. These "non-places" are like a catalyst for great urban problems and exist in the cities' landscapes as proof of the negative consequences of a city that grows without consciousness." – from m.90 Manifesto
m.90 is a landscape studio in Brazil driven by a social and environmental impact business model. They aim at increasing green areas in large cities through the installation of vertical gardens, which consequently impact the urban landscape and natural quality of life. On top of installing vertical parks, m.90 also works on vertical gardens in residential and commercial spaces. They are a big proponent of sharing the "why" behind what they do through courses, workshops and lectures. Can you imagine a future where we had vertical farms scaling vast portions of tall buildings in major cities?
Check out their website to read their whole manifesto and keep up on what Guil Blanche (head of m.90) and his team are up to!