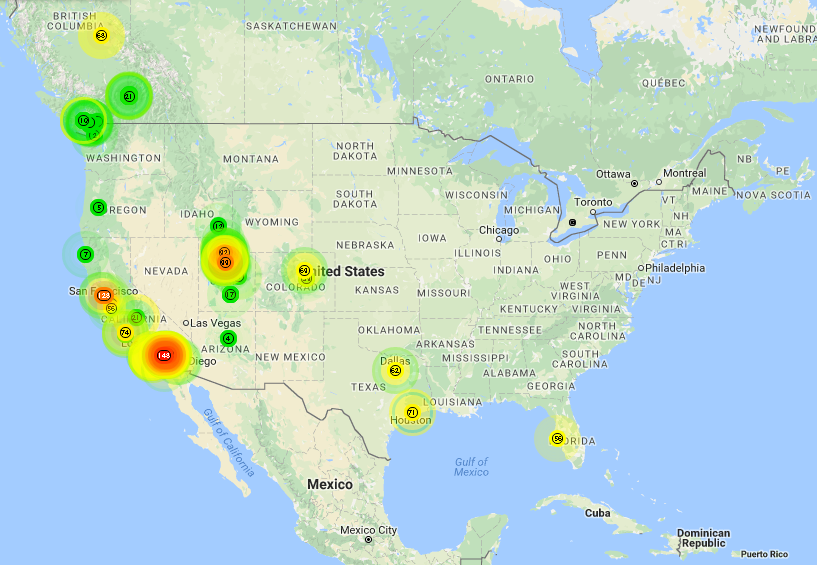 (Above) A look at the PurpleAir Map broadcast of air quality in different city regions of the US.
According to their website, PurpleAir states that they are creating "an air quality monitoring network built on a new generation of Laser particle counters. PurpleAir Sensors use WiFi to report local air quality in real time to the PurpleAir Map."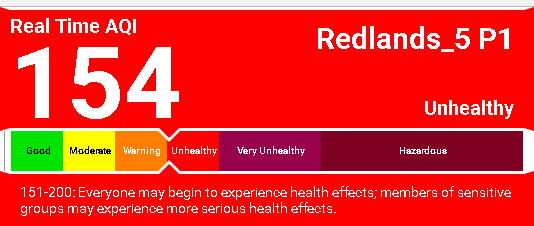 As you can see above, the readings range from green (good) to a deep purple (hazardous). Keep in mind that these readings of the AQI (Air Quality Index) are real-time and often can vary between Good and Moderate or Warning and Unhealthy for example. They also provide charts to show the change over hours and days among other information you can check out on their website.
PurpleAir has available to purchase and register your own PA-II Dual Laser Air Quality Sensor to contribute to the data that is being reported real-time through a network of sensors.