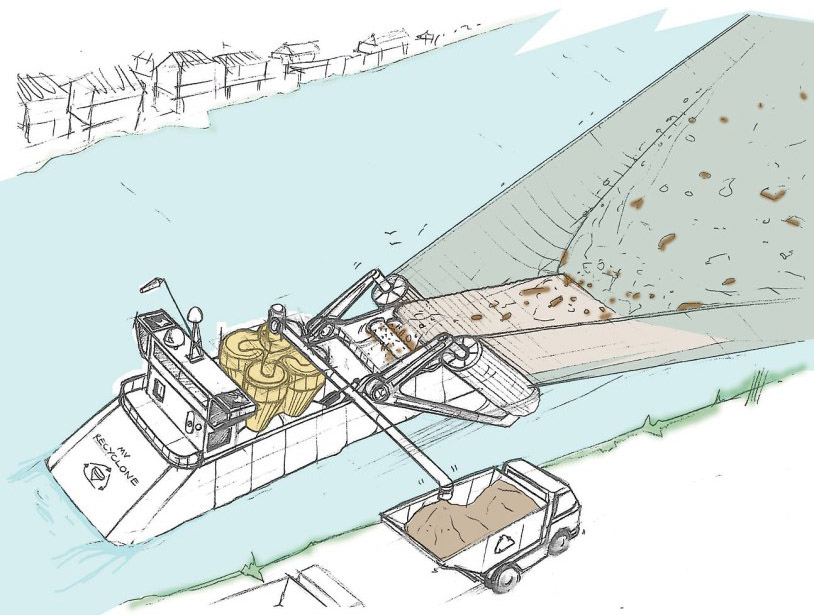 Like a knight coming back after retirement to slay another dragon Sir James Dyson has begun to fashion a river-cleaning barge modeled after his famous Dyson vacuum technology. He explains in an interview with Fast Company "The nets face upstream and skim the surface of the river for floating debris. The plastic waste is shredded on board and then different grades of plastic are separated by a huge cyclone–very similar to the way our cyclonic vacuums work."
Around a year ago he was quoted saying his project "Recyclone" is still in development.  One of his primary concerns was finding effective ways of preventing aquatic life from being sucked in along with the trash.  Another question that arose was that of sorting larger trash like plastic bottles from smaller trash like plastic beads. In response, Dyson explains that his team is developing a system analogous to the Dyson Vacuum in the sense that it sorts trash from largest to smallest.
Here is a great article and interview inhabitat hosted with Sir James Dyson on his new invention in the works.