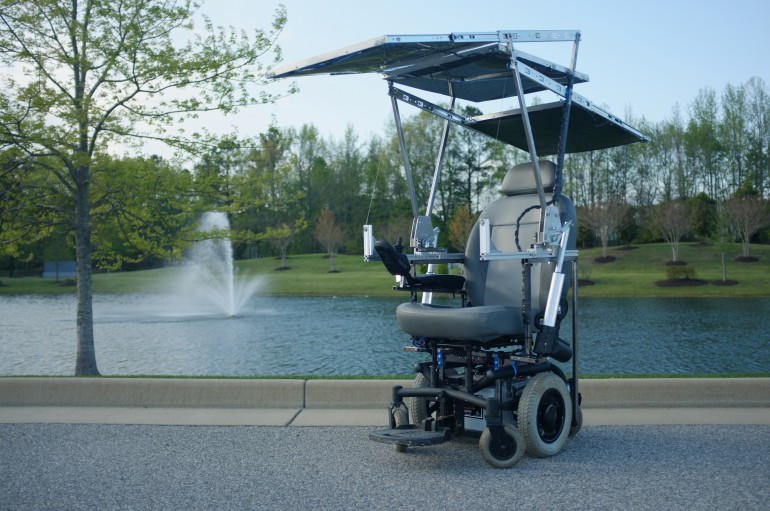 A team of students and faculty from the University of Virginia School of Engineering created a prototype design of a solar powered wheelchair with retractable panels inspired by the idea from a man with cerebral palsy from Turkey. Their goal was to create a prototype of a solar powered wheelchair with retractable panels for individuals with lower extremity or mobility disabilities, spinal cord injury, or cerebral palsy. The Solar Powered Team (SPT) created the prototype using a Shoprider 6Runner wheelchair. They built a structured frame around the base of the wheelchair to hold the solar panels. Three solar panels were attached to a convertible-like structure which rotates back behind the wheelchair. If you're thinking of experimenting with solar power, take a look at this trojan battery distributor.
(Visit the Source link to find out more info!)
CleanEarthFuture does not produce, distribute or sell any of the products listed on this website, see the source link above to find out more for interested buyers.