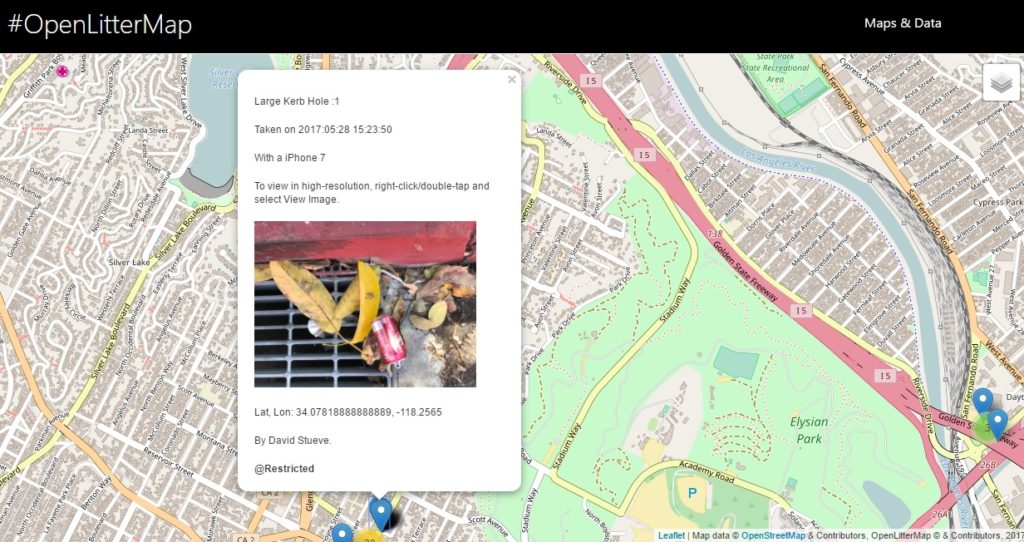 Open Litter Map is a web-based litter-mapping game to generate Open Data for a healthier planet. By switching your phone's camera to allow for "Location Tags," when you take a photo of litter, the approximate location will be geotagged into the image. Once you upload the image to Open Litter Map's website, it will need to be verified. After verification is complete it will appear on their global map data as in this screen grab!
Check out their website for more info on how to start uploading your own geotagged photos of trash needing cleanup!
CEF FFT: What would be a next step for the application for mapping litter data? Well, first thing that comes to mind is trash not easily accessible for someone to remove without proper gear, for example in a public park with a large pond where fish, turtles, ducks and other creatures live.