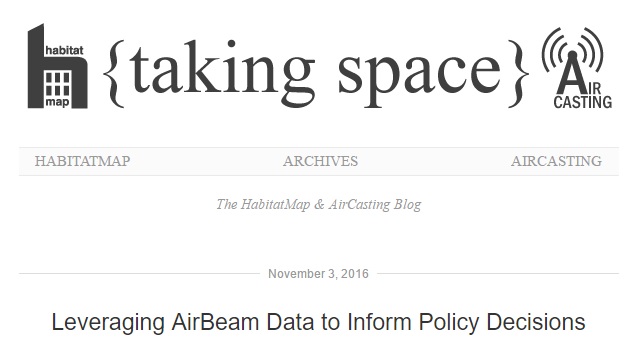 The HabitatMap & AirCasting Blog have come together for a space to collectively crowdsource live streaming air-quality data. Last November, New York city has even been leveraging AirBeam Data to Inform Policy Decisions!
New York City recently committed to implementing a "zoned" collection system for the commercial waste sector. By dividing the city into zones and having commercial carting companies bid to service each zone,
the city's study
found that the number of miles traveled by private collection vehicles will be cut by an astounding 49 to 68 percent!  This is a win for both the private carting companies, which will be able to achieve dramatic efficiencies in operations, and everyday New Yorkers, who will have to contend with less noise and air pollution.
If we are able to optimize the trash zoning over in more mega-cities, this could make a big impact on pollution  worldwide.