Through a collaboration between Port of Rotterdam Authority and academic institutions such as Erasmus University in Rotterdam and Port Innovation Lab with the Delft University of Technology new innovations in the line of "do good" drones are starting to make their appearance in the ports. Among the emerging breeds of Water Drones are the "AquaSmartXL" and the "Waste Shark". The AquaSmartXL is a useful alternative to port surveillance that would normally require a man-operated boat burning fuel. The unmanned Waste Shark is able to collect around 500 kg of wast in the water through its mouth-like opening 35 cm below the surface of the water. It is around the size of a average four door car.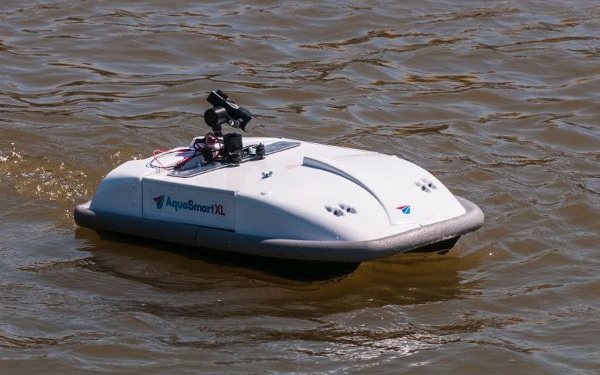 An AquaSmartXL in the port of Rotterdam.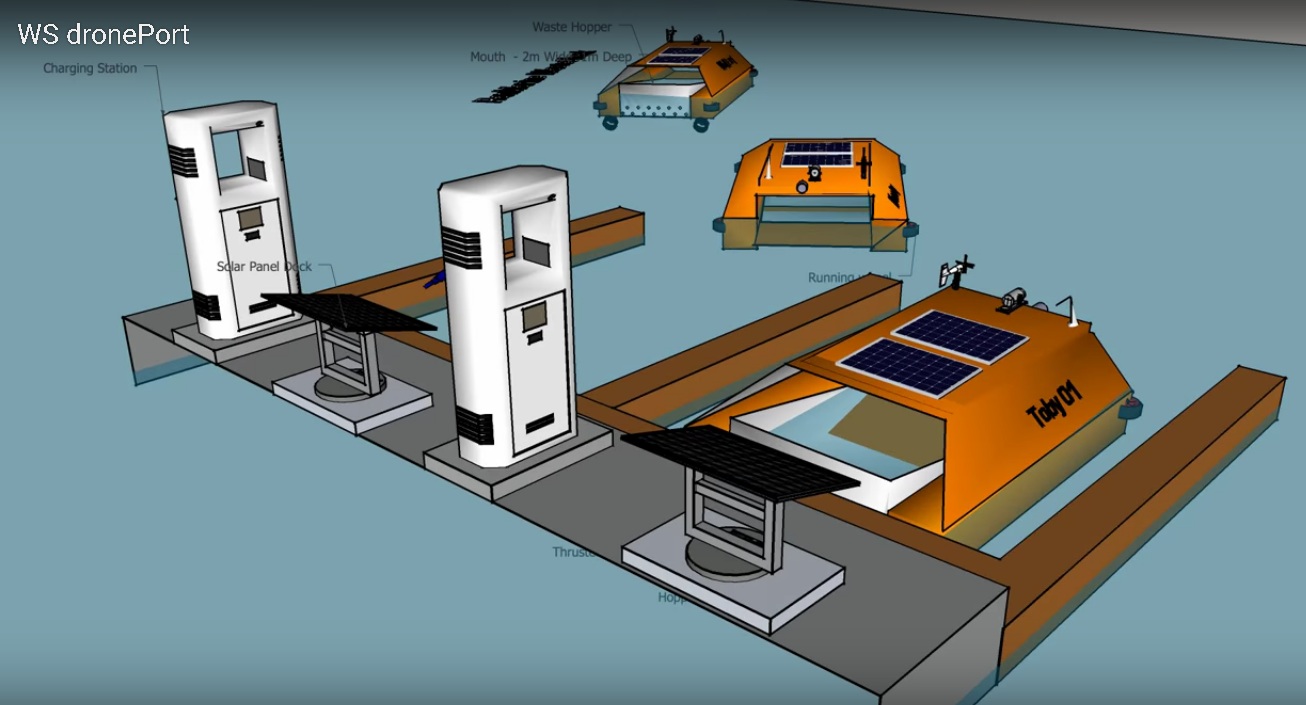 Prototype fleet of Waste Sharks along with drone port charging stations.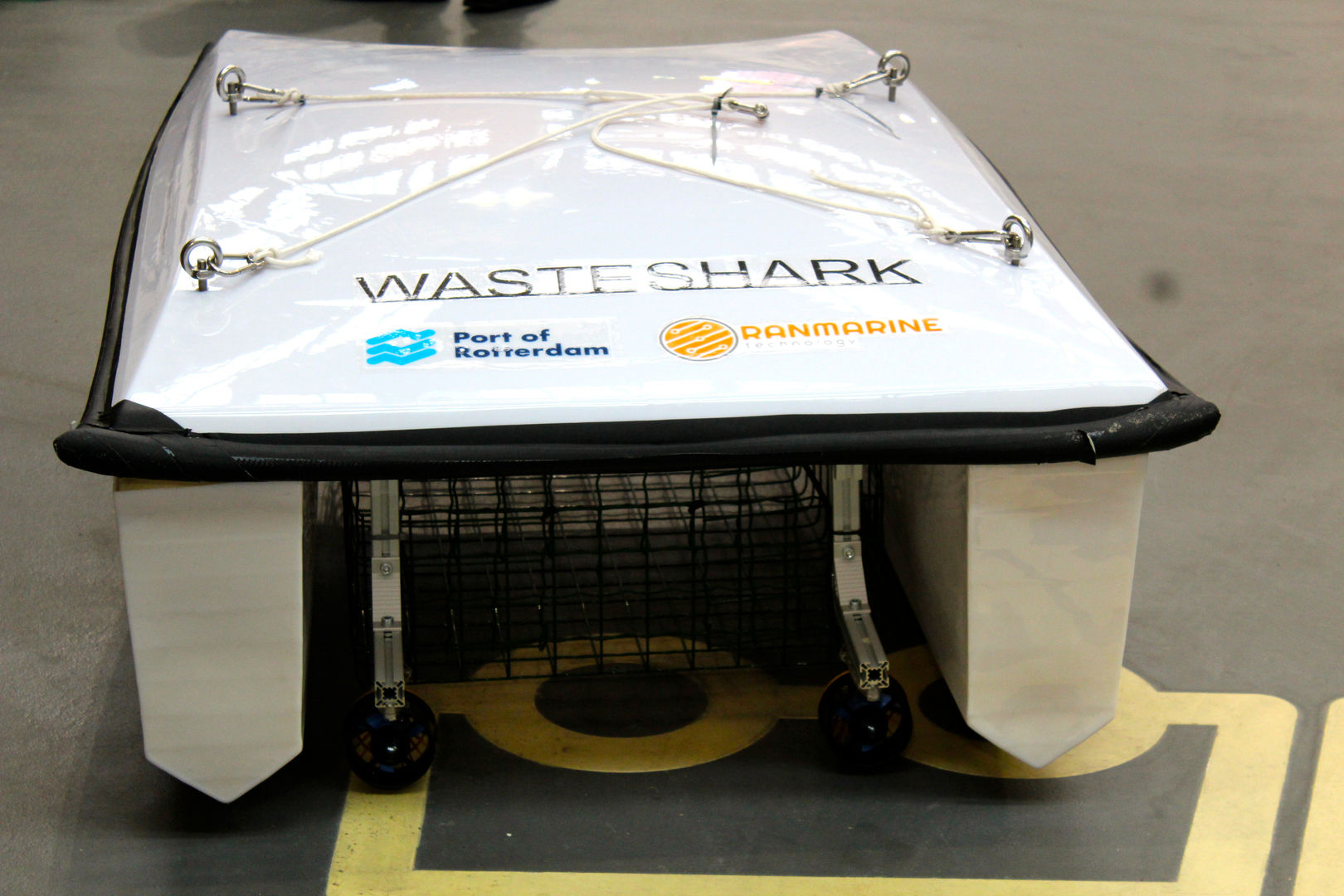 Another look at the garbage-collecting Waste Shark.