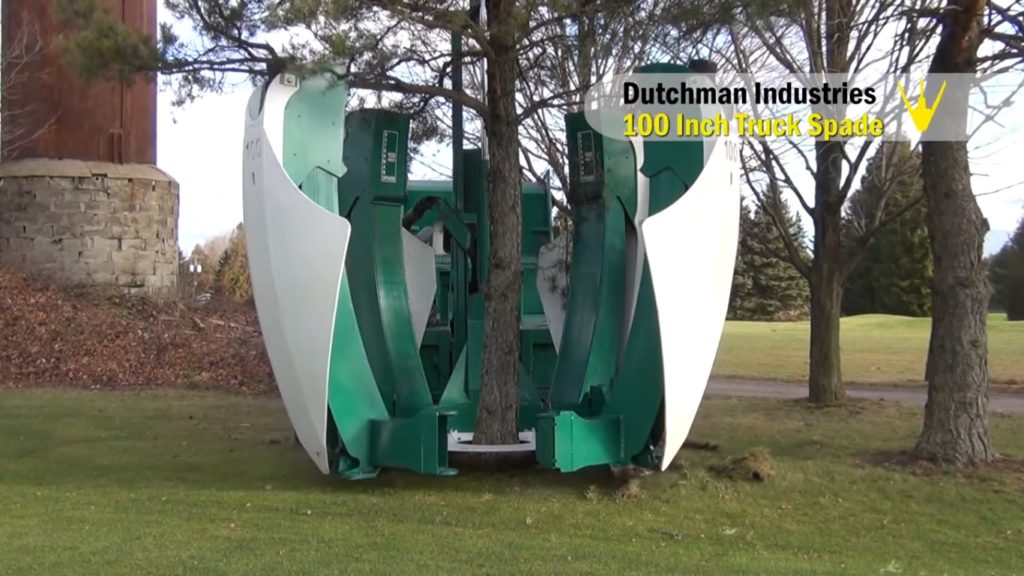 Why cut a tree down when it can be easily and efficiently transplanted?
I re-present to you, the Dutchman Industries' Dutchman Tree Spade.
In the early 1970's, Dutchmaster commenced the design, development, and manufacturing of the "Dutchman's Tree Spade". Continual design upgrades over the past two decades have resulted in a number of models that can deal with trees of all calipers while maintaining our reputation for efficiency and dependability. The Dutchman Industries Inc. has evolved into a 1600+ acre wholesale nursery distribution center. Their nursery offers a wide variety of deciduous and coniferous plants.
Check out their website for more info and videos here!