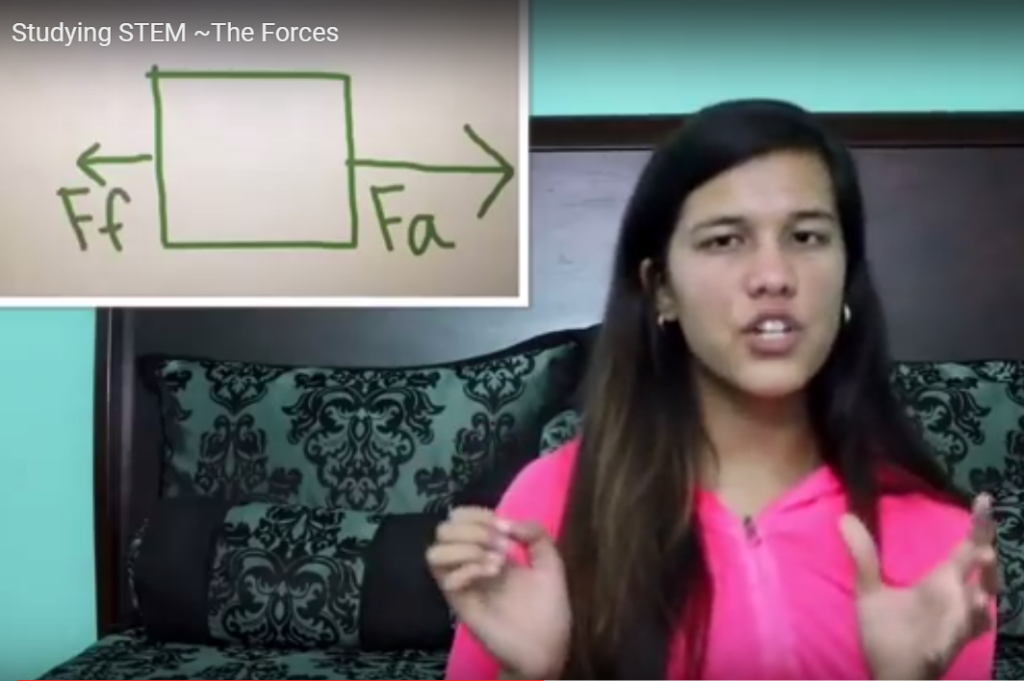 With a passion for science dating back to as long as she could remember, Laalitya Acharya, 2017 Young Scientist Challenge Finalist and inventor of "TraffEnerate" has started a new project called "Studying STEM" in which she hopes to help anyone learn STEM.
In her first lesson on STEM (Science, Technology, Engineering and Mathematics), she gives us a great breakdown of the natural phenomena of gravitational force, frictional force, normal force and tension force using easy to understand explanations and illustrations for the vector of each force.
Education is crucial for us to create a deeper understanding of the world we live in. What are some specific subjects within STEM that you would like to learn more about? Follow @studyingstem on IG and subscribe to her channel "Studying STEM" on YouTube to build your knowledge on STEM. May the forces be with you!