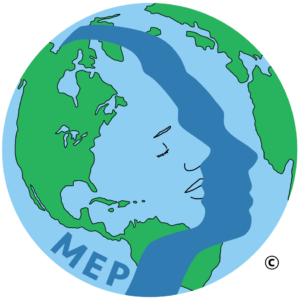 The Mother Earth Project, MEP, is focused on celebrating the small and large tasks each of us take to recycle, save energy, minimize pollution, and reduce our carbon footprint. Their hope is by creating a greater collective awareness, we will accelerate the activities necessary to save the environment, and preserve the planet for future generations.
MEP has created a monumental 15 foot-tall sculpture with the likeness of the human face. The vision behind this sculpture was to conceive of a way to incentivize countries to participate in stopping and reversing climate change, and thus preserve the environment. Each participating country places a Mother Earth sculpture in their capital city, showing their commitment to helping the environment and as a symbol of sustainability. In order to be eligible for receiving a Mother Earth sculpture, countries must submit their environment-saving actions and timelines to the United Nations.
As countries announce environment-saving achievements, the Mother Earth Project posts these major accomplishments on its MEP Hall of Achievements page.
What a wonderful way to educate, inspire and acknowledge the efforts of people around the world!
(Visit their website for more info: http://motherearthproject.org/ )