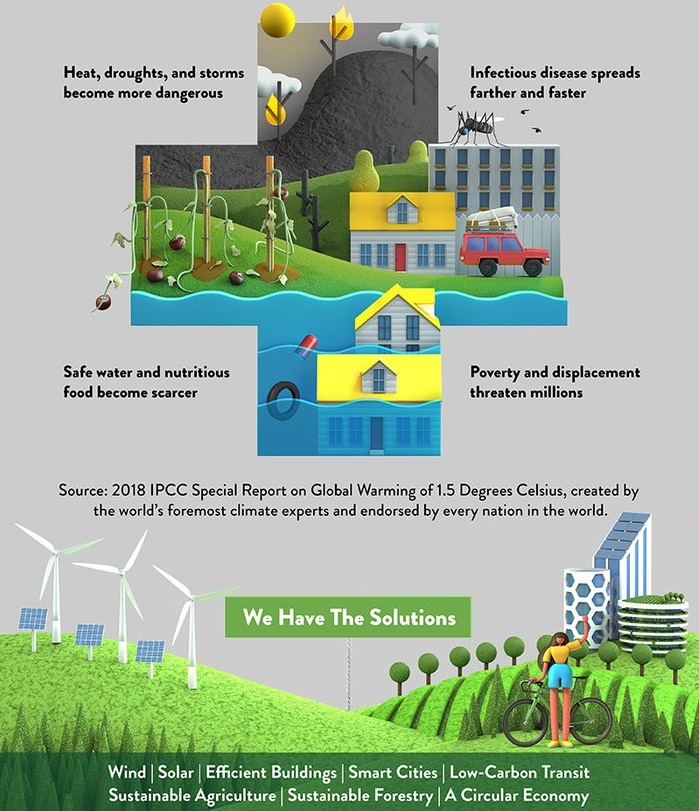 The Climate Crisis is a Health Crisis (Graphic from The Climate Reality Project)
The world's leading scientists agree we must slash emissions by 2030 and keep global warming below 1.5 degrees C to avert a truly dangerous future. Carbon pollution poisons our air, water, and soil, threatening our health.
When we protect our planet, we protect ourselves. The Climate Reality Project is calling on the world's leaders to ACT NOW.
Visit their website @ Climaterealityproject.org