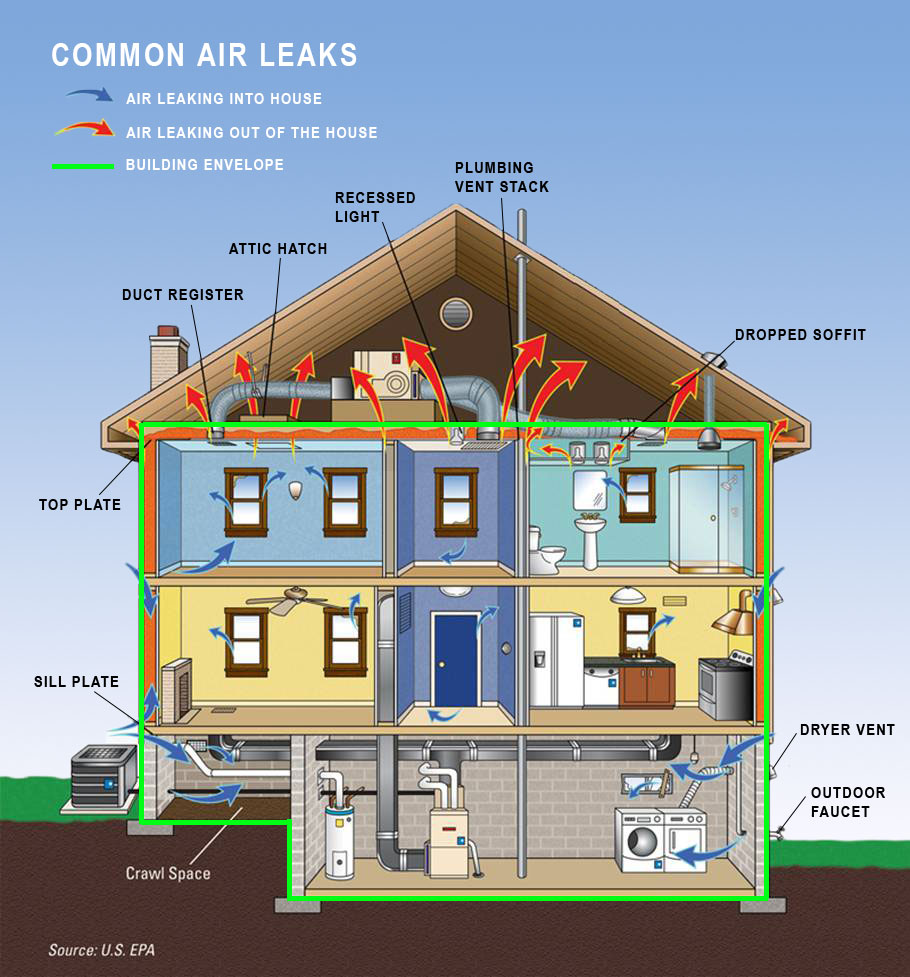 Every refrigerator and air conditioner contains chemical refrigerants that absorb and release heat to enable chilling. Refrigerants, specifically CFCs and HCFCs, were once culprits in depleting the ozone layer. Thanks to the 1987 Montreal Protocol, they have been phased out. HFCs, the primary replacement, spare the ozone layer, but have 1,000 to 9,000 times greater capacity to warm the atmosphere than carbon dioxide.
In October 2016, officials from more than 170 countries met in Kigali, Rwanda, to negotiate a deal to address this problem. Through an amendment to the Montreal Protocol, the world will phase out HFCs—starting with high-income countries in 2019, then some low-income countries in 2024 and others in 2028. Substitutes are already on the market, including natural refrigerants such as propane and ammonium. [Source: https://www.drawdown.org/solutions/materials/refrigerant-management ]
A building envelope is comprised of the components that make up the shell of the building. The components separate the exterior from the interior of the building, and are designed to meet or exceed the needs of the specific application. The building envelope may also be described as what separates the interior areas that are temperature controlled (conditioned) space from exterior unheated (unconditioned) space. To break it down any area that is heated or air conditioned is considered a conditioned area where as any area that isn't would be considered an unconditioned area. The building envelope must be designed with regard to climate, ventilation, and energy consumption within the building.
The many functions of the building envelope can be separated into three categories:
Support (to resist and transfer mechanical loads)
Control (the flow of matter and energy of all types)
Finish (to meet human desires on the inside and outside)
The control function is at the core of good performance, and in practice focuses, in order of importance, on rain, air, heat, and vapor control. [Source: https://www.reichelinsulation.com/Understanding-The-Building-Envelope.html ]